Women's Gathering Retreat Day: June 22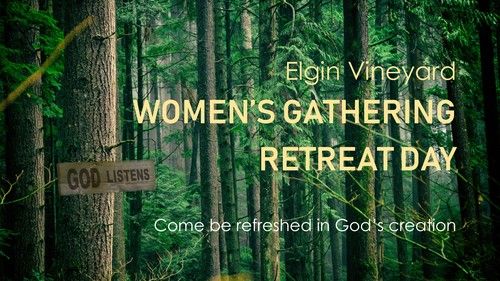 We're getting away to Walcamp for the day! Be replenished through worship, God's Word and His creation. Enjoy fellowship, teaching, reflection, crafts and outdoor activities. This special day out takes place 9 am-4 pm, rain or shine. Please arrive at 8:30 am at Walcamp Outdoor Ministries, 32653 Five Points Rd., Kingston. Dress for the weather.

The $25 fee includes: lunch and snacks, group activities, canoeing and crafts
Things to bring: Bible, pen, notebook, towel
Things to leave at home: daily chores, pets, children

Register by June 5. After you sign up, please also be sure to print out the Walcamp release form, fill it out, and give it to Laurene or Patty.