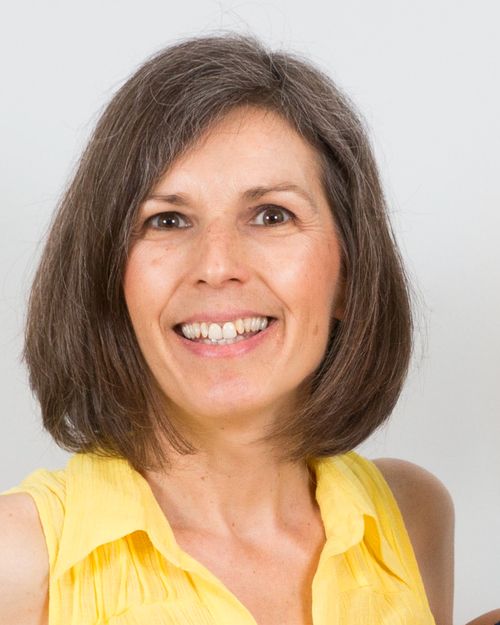 Building & Events Manager
When Jill was a kid, her family attended St. Paul's United Church of Christ in the same building we now know as Elgin Vineyard. She invited Jesus into her life as a fifth grader, but it wasn't until she started going to a Bible study during college that Jill really began to get serious about knowing God. She also fell for a guy she met at that study, a young man with glasses and guitar who led worship, and she and Tom were married in 1983.

Jill is all about the church building. She's the go-to person for church family to inquire about scheduling an event; she also oversees cleaning and maintenance and manages the overall look. A graduate of Ray-Vogue School of Interior Design, she superintended our sanctuary renovations in 2017, and her mind is always turning with ideas for other parts of the building that need attention.
With a gift for spiritual renovation, too, Jill has a passion for prayer and prophetic ministry and loves it when people discover that God wants to speak through them to others. She has been trained as an Immanuel Prayer intercessor and as a Spiritual Director, and her greatest joy is to see spiritual breakthrough in people's lives.

Jill also has been getting a lot of joy lately from learning to play the cello. Other favorite times are those rare occasions when the whole Severson family is able to be together: all five sons and two daughters, one daughter-in-law, a son-in-law, and five delightful grandchildren.